THE FIGURE
The figure is a 28 mm goblin called "Basher" from
RED BOX GAMES
, its a nice figure with fine details and a nice set of four weapons to be chosen.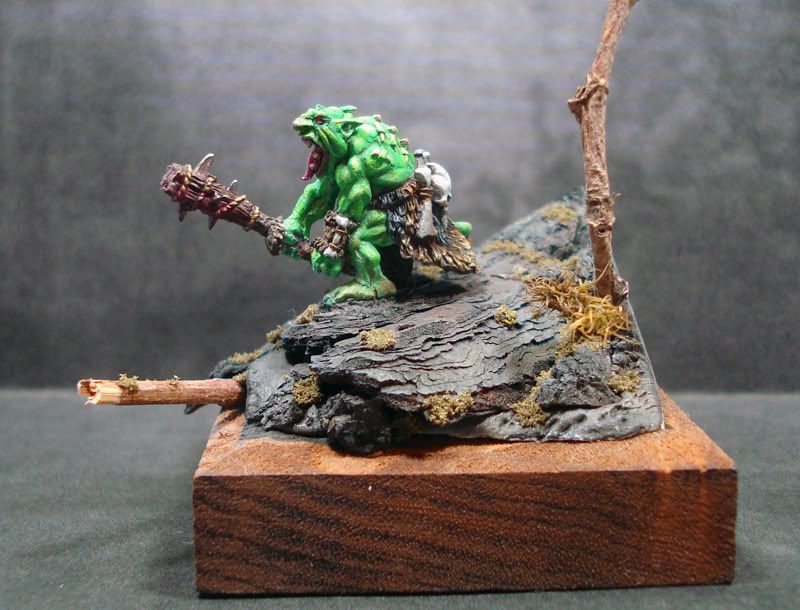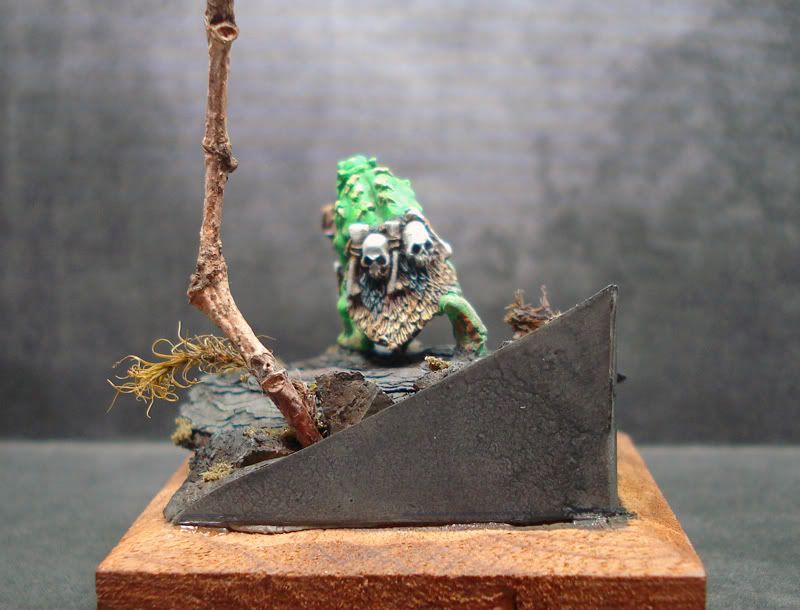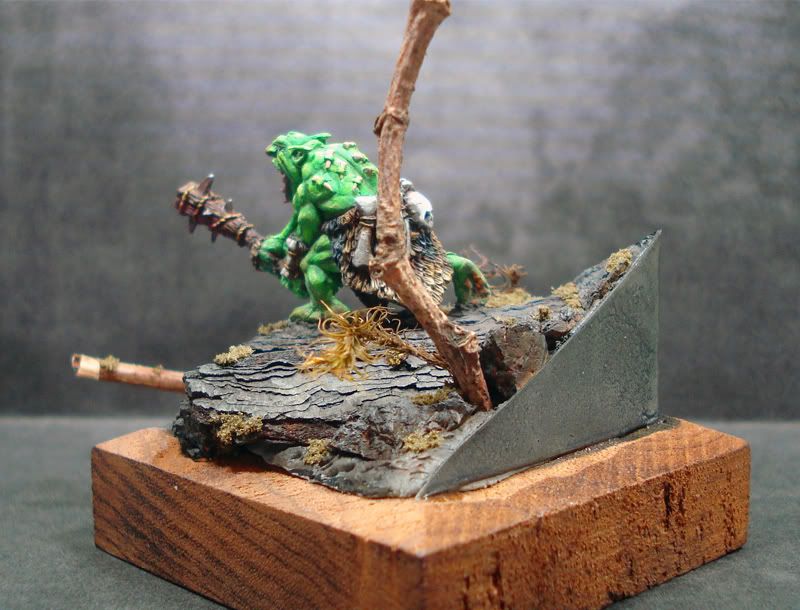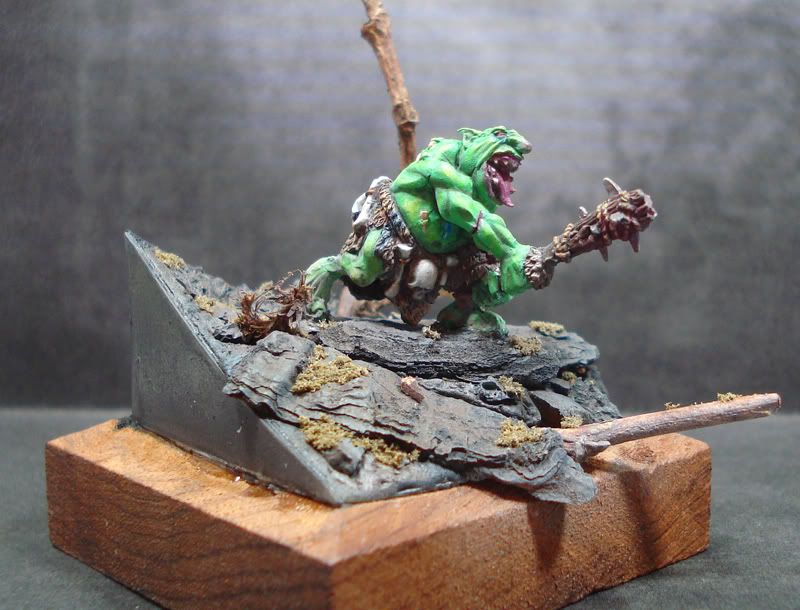 THE SONG
"Run to the Hills" was Iron Maiden's sixth single and the first single from their 1982 album The Number of the Beast. The lyrics clearly discuss the violence visited upon Native Americans in the Nineteenth Century. Several lines appear to address the Sioux Wars, a conflict between the Lakota people and the United States in the Dakotas. The song may also allude to the 'Trail of Tears' occurring during the 1830s when forced resettlement was enforced by the U.S. Army ("soldier blue in the barren wastes"). It was written by Steve Harris, bassist and founder of the band. It remains one of the band's most popular songs.
Lyrics
White man came across the sea,
He brought us pain and misery.
He killed our tribes, he killed our creed,
He took our game for his own need.
We fought him hard, we fought him well,
Out on the plains we gave him hell.
But many came, too much for Cree,
Oh will we ever be set free?
Riding through dustclouds and barren wastes,
Galloping hard on the plains.
Chasing the redskins back to their holes,
Fighting them at their own game.
Murder for freedom, a stab in the back.
Women and children and cowards attack.
Run to the hills, run for your lives.
Run to the hills, run for your lives.
Soldier blue in the barren wastes,
Hunting and killing for game.
Raping the women and wasting the men,
The only good Indians are tame.
Selling them whisky and taking their gold,
Enslaving the young and destroying the old.
Run to the hills, run for your lives.
Run to the hills, run for your lives.