THE FIGURE
The figure is Tharne Ravager Withemane from Privateer Press. Painted with Reaper acrylics.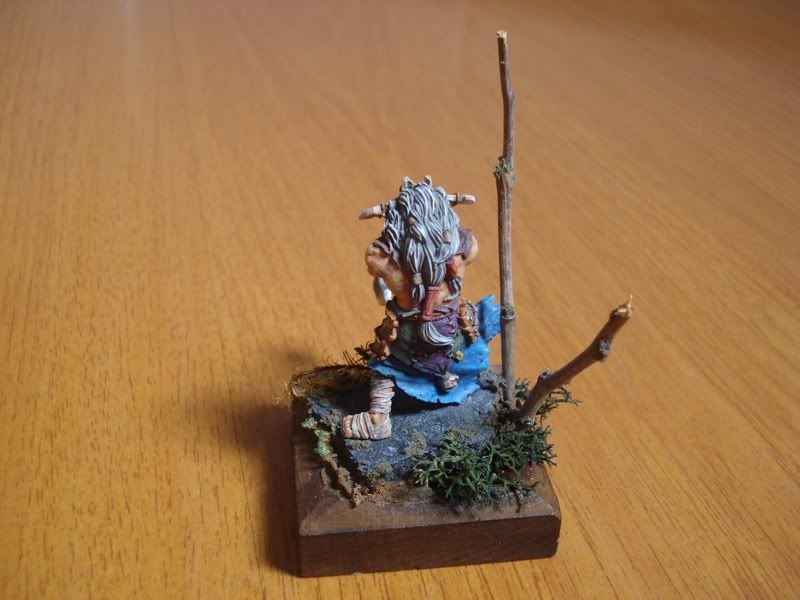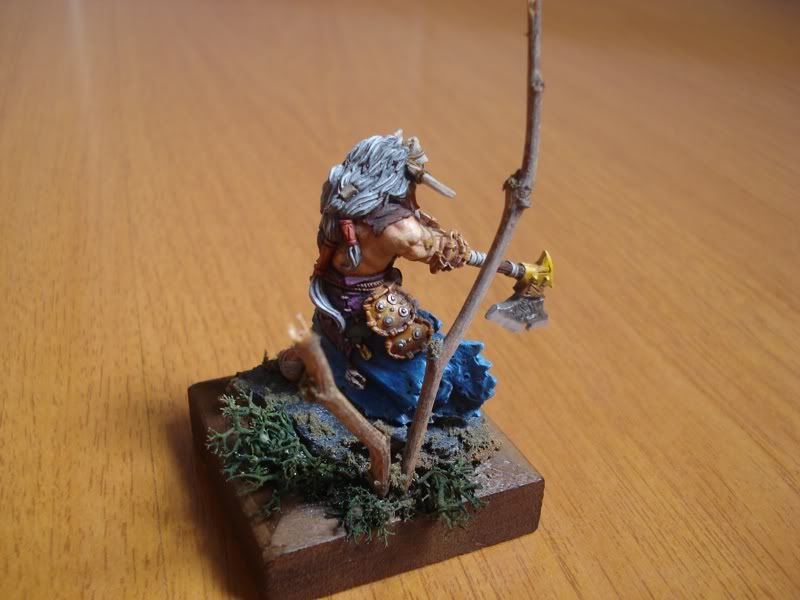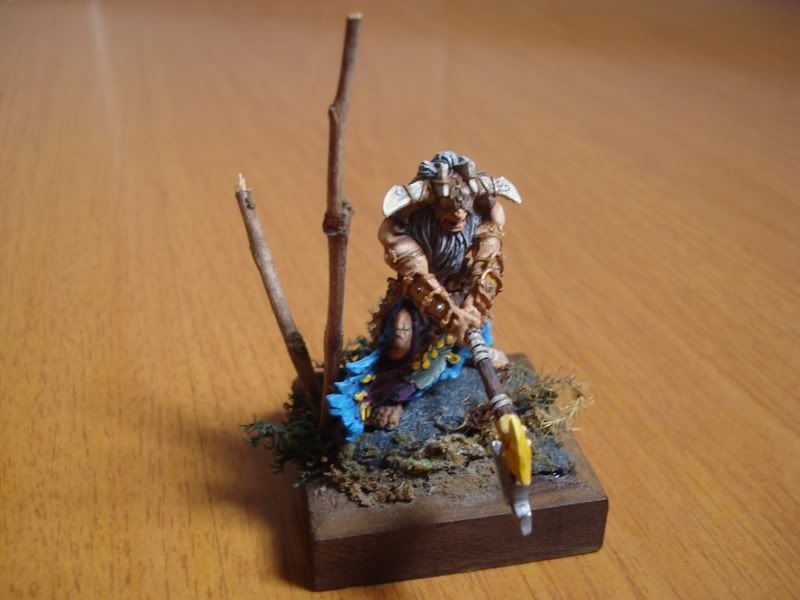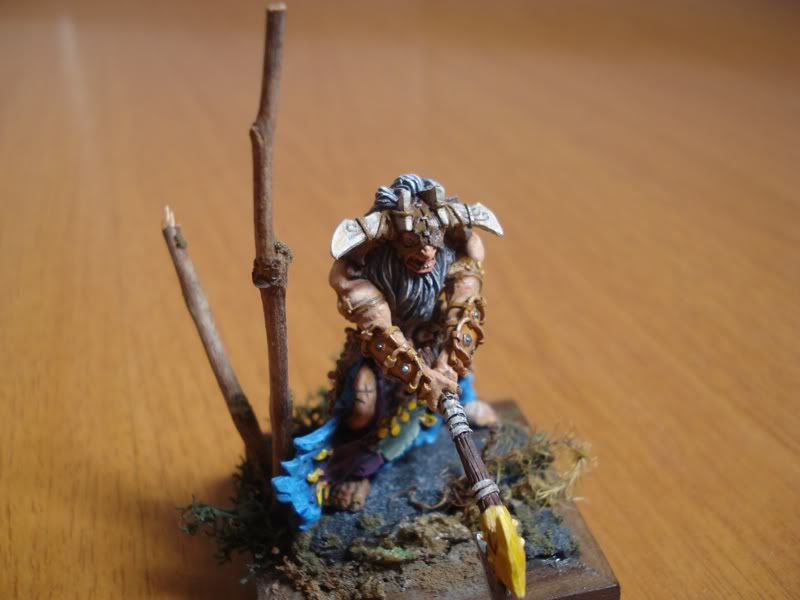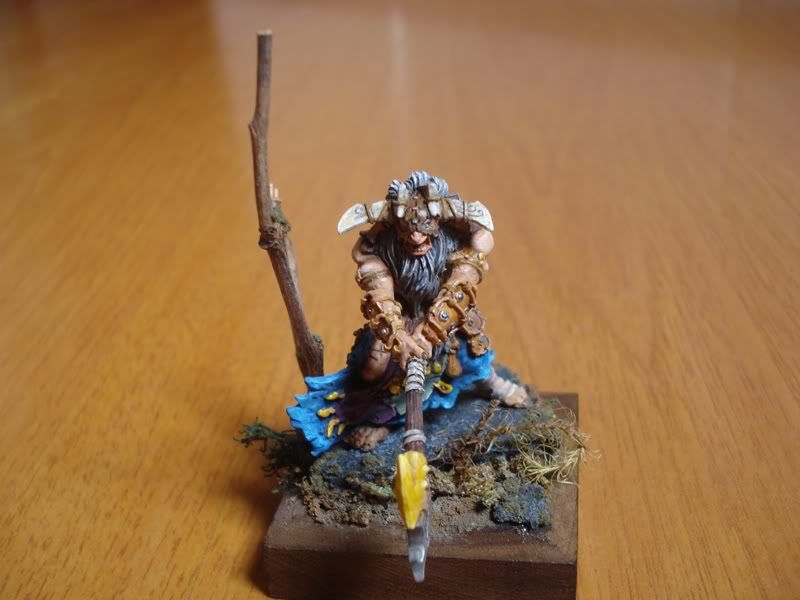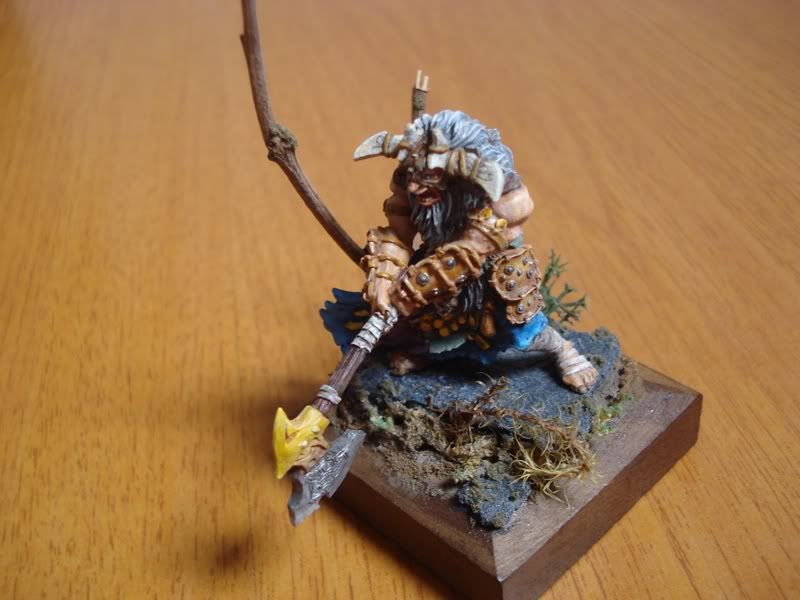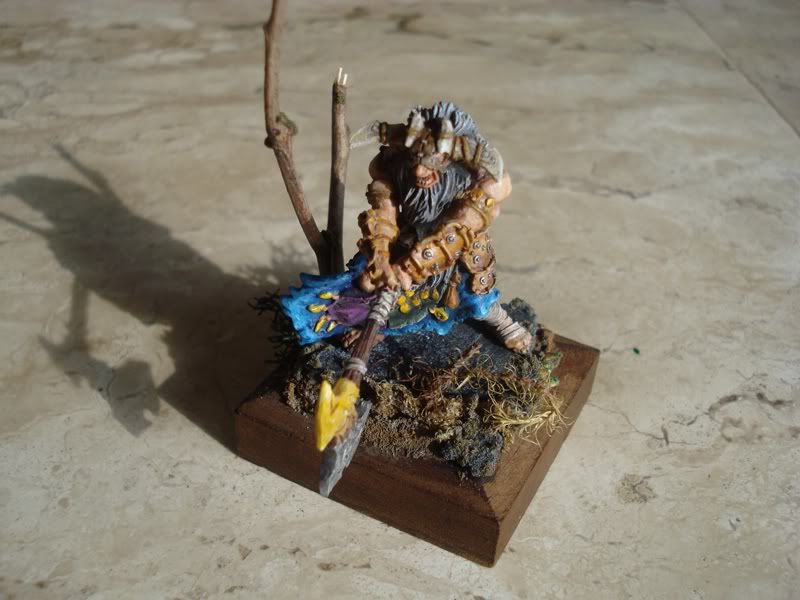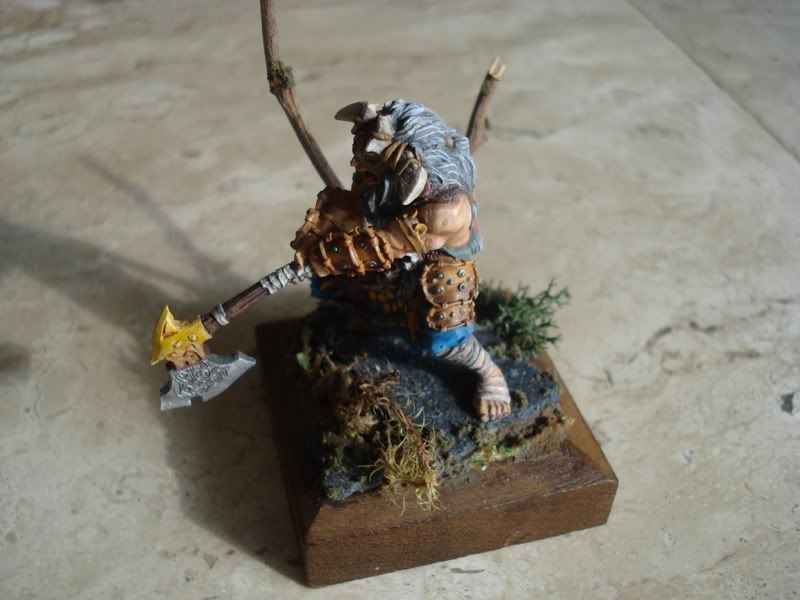 THE SONG
"Thunderstruck" is the first song on the 1990 AC/DC album The Razors Edge.
The song peaked at number No. 5 on U.S. the Billboard Hot Mainstream Rock Tracks. It was released as a single in Germany, Australia, and Japan. The song is said to be inspired by lead guitarist Angus Young's hair-raising experience when a plane he was on was struck by lightning.
AC/DC are an Australian rock band, formed in 1973 by brothers Malcolm and Angus Young. Although the band is commonly classified as hard rock and are considered pioneers of heavy metal, they have always classified their music as rock and roll.
To date they are one of the highest grossing bands of all time. AC/DC underwent several line-up changes before releasing their first album, High Voltage, in 1975. Membership remained stable until bassist Mark Evans was replaced by Cliff Williams in 1978 for the album Powerage. Within months of recording the album Highway to Hell, lead singer and co-songwriter Bon Scott died on 19 February 1980, after a night of heavy alcohol consumption. The group briefly considered disbanding, but Scott's parents urged them to continue and hire a new vocalist. Ex-Geordie singer Brian Johnson was auditioned and selected to replace Scott. Later that year, the band released their highest selling album, Back in Black.
Lyrics
hunder, thunder, thunder, thunder
I was caught in the middle of a railroad track (Thunder)
I looked round and I knew there was no turning back
My mind raced and I thought what could I do (Thunder)
And I knew there was no help, no help from you (Thunder)
Sound of the drums
Beating in my heart
The thunder of guns
Tore me apart
You've been
Thunderstruck
Rode down the highway broke the limit, we hit the ton
Went through to the Texas, yeah Texas, and we had some fun
We met some girls, some dancers who gave a good time
Broke all the rules, played all the fools
Yeah yeah they, they, they blew our minds
And I was shaking at the knees
Could I come again please
Yeah them ladies were too kind
You've been
Thunderstruck
I was shaking at the knees
Could I come again please
Thunderstruck, Thunderstruck, Thunderstruck, Thunderstruck
It's alright, we're doin' fine
It's alright, we're doin' fine, fine, fine
Thunderstruck, yeah, yeah, yeah
Thunderstruck, Thunderstruck
Thunderstruck, baby, baby
Thunderstruck, you've been Thunderstruck
Thunderstruck, Thunderstruck
You've been Thunderstruck
CoolMiniOrNot
Score: