Hello fellows,
This week i started with Amathor Arch Mage from Reaper, its a really well sculpted mini, but ha a lot of flaws in the cast process: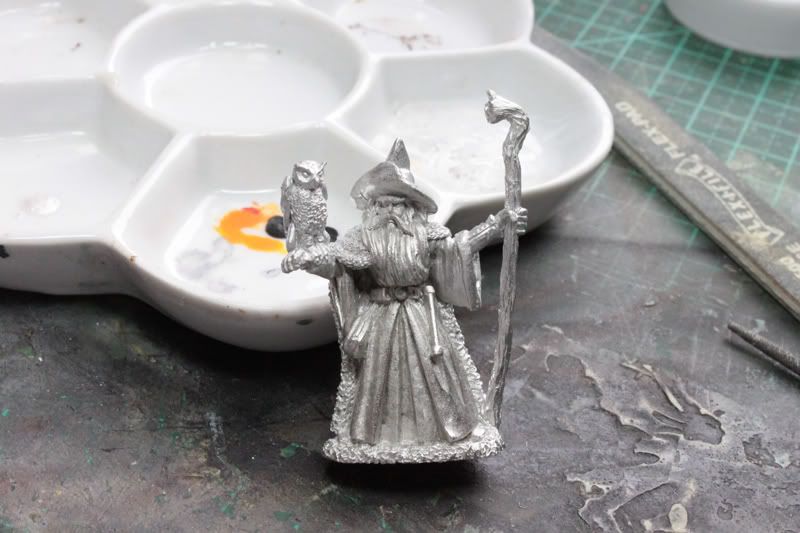 Covering this "little holes" is very important for a smooth finish, so I used
Mr. Surfacer 500
, is a primer designed from Mr. Hobby.
It's very thick, and works like a liquid putty. For a better flow I diluted with some thinner:
And started applying it to the mini: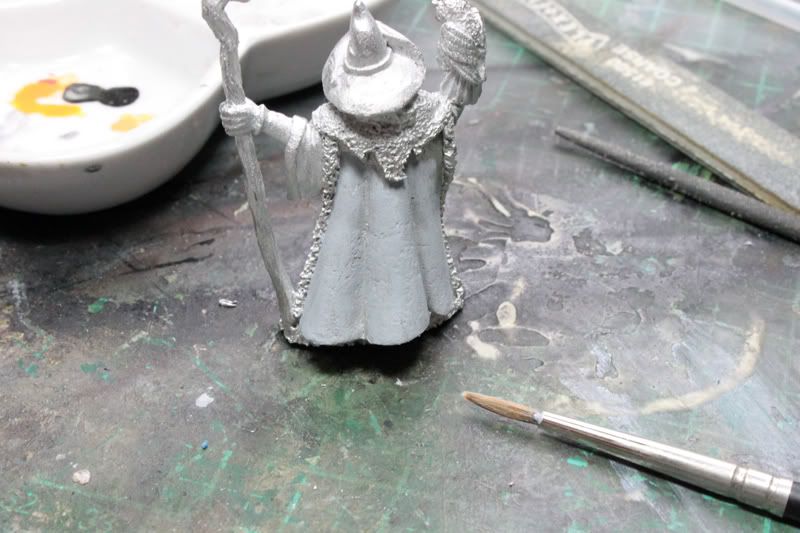 After some covers and some sandpaper we get a smooth surface:
That is ready for painting.
Hope you guys like it!